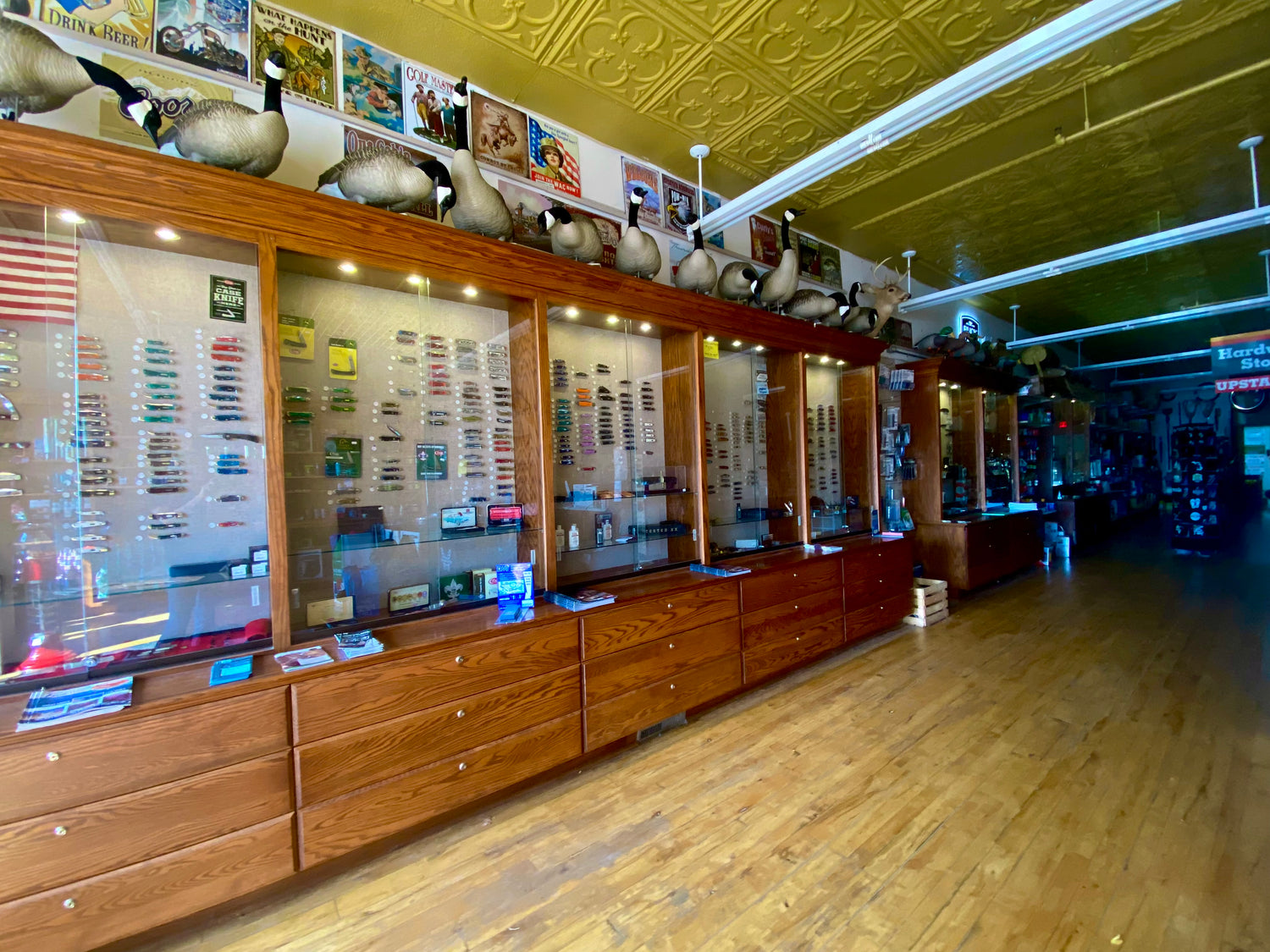 Our Knife Collection
Shop knives from Benchmade, Buck, Leatherman and W.R Case & Sons Cutlery Company.
Shop now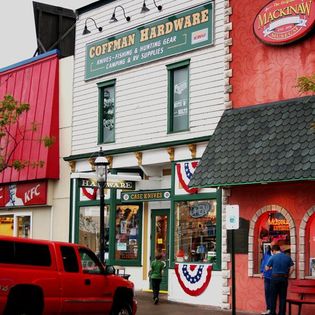 Everything Outdoors
Forgot it? We got it.
Camping needs, fishing and hunting gear and quick RV fixes. All right here and ready to accompany you on your Northern Michigan adventure.
We carry coghlan camping supplies, tents and air mattresses, Rome and Lodge cookware, fishing tackel, poles and live bait and an assortment of Camco products.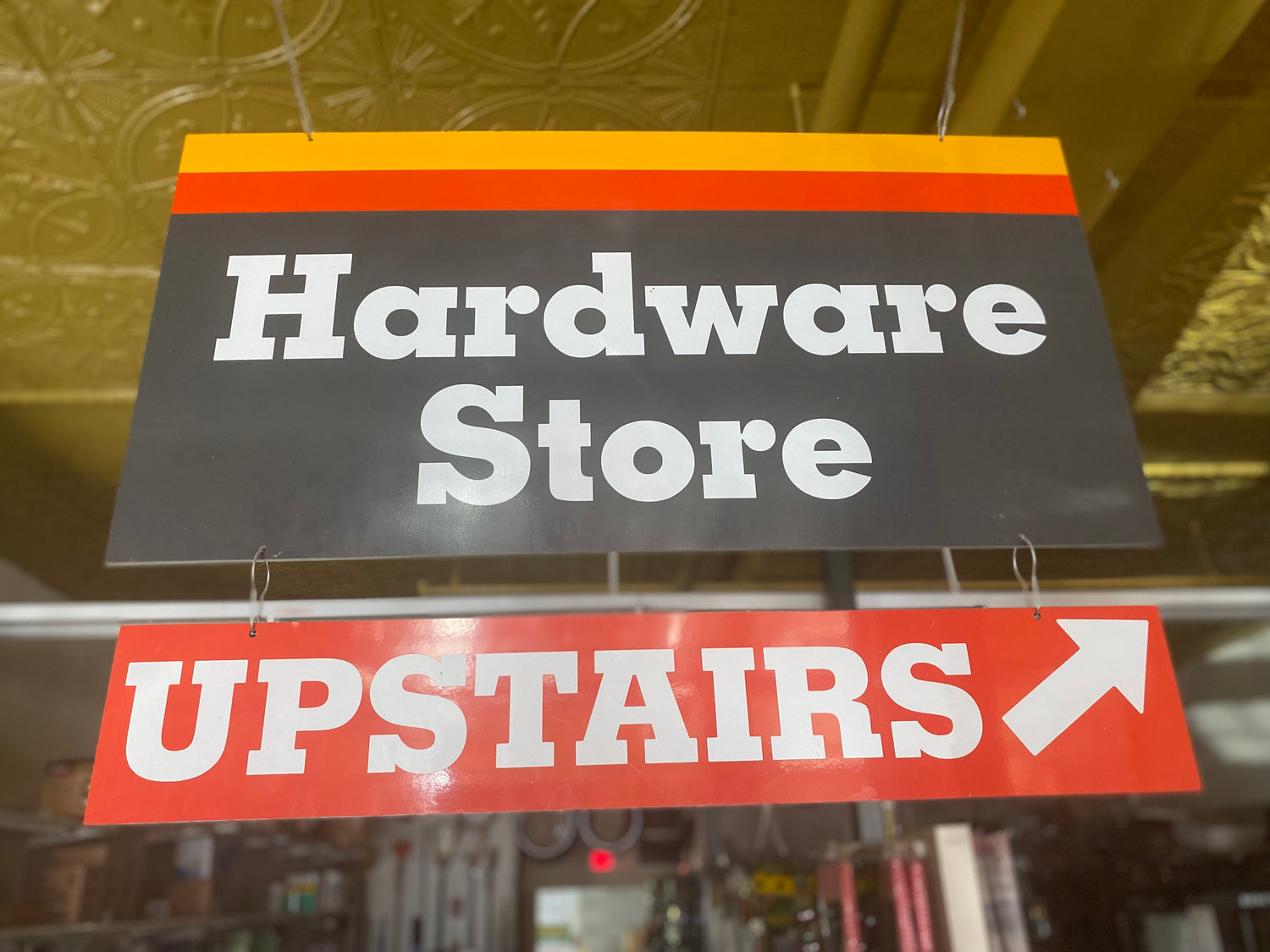 Hardware
Surprise!
Yeah, we have actual hardware too. Electrical, plumbing, paint, nuts, bolts and tools. It can't help you if it's at home and you're on vacation. So don't worry, we got your back and we'd love to help!
We're a PRO Hardware, and it's all upstairs.
What You Need to Know About Us
Let's Talk About the Elephant in The Room, We've Been Here for a While...
We're not seasonal

Being the only hardware store in Mackinaw City, we're open all year. After the summer season our hours shorten and we're closed on Sundays, a few days in the beging of deer season and Christmas.

Labor Day Bridge Walk

Since 1992 we've partnered up with W.R. Case and Sons Cutlery to put together a knife to commemorate the walk. Only a handful are made and are never reordered.

It's a tradition!

A Piece of History

The Coffman Hardware building was built in the 1880's. It's had a few owners throughout the years, in 2021 a new owner took over and doesn't plan on changing a thing to this Mackinaw City staple.

Annual Case Knife Event

As a Master Dealer of Case Knives, we get the honor of hosting an event for collectors all over the country. All case knives are discounted and raffles and auctions are held.